Dental Crowns in Fairfax
A dental crown is a covering placed over a damaged tooth to strengthen or improve its shape.  Crowns are both cosmetic and protective.  They're most often used for teeth that have been broken, worn or partially destroyed by decay.
Once a tooth is properly prepared, the crowns are "cemented" onto the existing tooth and will fully or partially cover the portion of your tooth that appears above the gum line.
Crowns can be porcelain or metal or both.  Porcelain is by far the preferred material because it so closely mimics the look of natural teeth, and is at the same time, very strong.
A partial crown, also called an onlay, is used when a full crown is not needed, but there is insufficient strength in the tooth to hold a filling.  Unlike a filling, which is applied directly into your mouth, a crown is made outside your mouth, in a lab or at the office.
The crown is created from a precise impression taken of the tooth.  This allows all aspects of the tooth, including its bearing on the patient's bite and jaw movements to be taken into consideration.
Once your crown has been placed on the tooth and adjusted by your dentist, it will function just like the original tooth.
Contact our Fairfax dental office and make an appointment.  We are here to help: (703) 650-9299
Our Doctors
The most qualified professionals to take care of your smile
Implants Placed Last Year
I am very happy with Dr. Alex and his assistant with the outstanding and comfortableness I had. I didn't feel a thing and listening to their conversation of explaining the procedure was very impressive!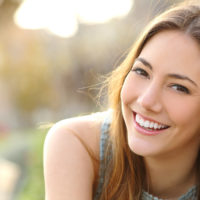 Extractions, repairs, implants, bridges and crowns, advanced cleaning - everything is done at the highest quality. During my visits to this office I got all of these services. Dr. Osinovsky is highly qualified dentist, performing all types of services, after careful examination of the patient's (my) problems, and advising on several solutions. All his assistants and office staff are very efficient and professional.