PAYING FOR INVISALIGN®TREATMENT
INSURANCE
Many dental insurance plans cover Invisalign treatment just as they would other orthodontic treatments like metal braces. Plans may cover up to $3,500 of Invisalign treatment. Reach out to us or your insurance provider to find out how much you're covered for.
FSA
Did you know you can apply your Flexible Spending Account toward Invisalign treatment? You can set up to $2,500 of your pretax dollars aside through your FSA and use those funds to help cover the cost of Invisalign treatment. Then, you can apply for FSA reimbursement.
Why Invisalign? 
Invisalign aligners are invisible and removable.  You can eat and drink, with no problems, during treatment.  With ordinary braces, brushing and flossing can be troublesome and the bands and wires can cause all sorts of trouble in getting your teeth fully clean.  With Invisalign, you simply pop out the appliance and brush and floss normally.
Invisalign is also comfortable, with no little pieces of metal causing abrasions during treatment.  And without all those wires, you will spend less time in the office getting adjustments.
Since the Invisalign plan is based on a 3D computer model you can see your own virtual treatment plan when you start and know how straight and wonderful your teeth will look when treatment is completed.
Contact our dental office and make an appointment.  We are here to help: (703) 650-9299
Our Doctors
The most qualified professionals to take care of your smile
Implants Placed Last Year
I am very happy with Dr. Alex and his assistant with the outstanding and comfortableness I had. I didn't feel a thing and listening to their conversation of explaining the procedure was very impressive!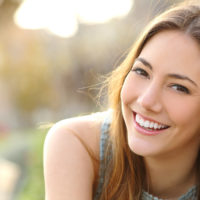 Extractions, repairs, implants, bridges and crowns, advanced cleaning - everything is done at the highest quality. During my visits to this office I got all of these services. Dr. Osinovsky is highly qualified dentist, performing all types of services, after careful examination of the patient's (my) problems, and advising on several solutions. All his assistants and office staff are very efficient and professional.