Sedation Dentistry in Fairfax
Afraid to go to the dentist? Relax! At Fairfax Advanced Dentistry in Fairfax, Virginia, we utilize sedation dentistry to put patients into a relaxed state. Pain-free sedation dentistry is often used during procedures that require extensive amount of time in the treatment chair such as dental implants. It is also ideal for patients who suffer from dental phobia or have difficulty controlling their movements.
With sedation and cosmetic dentistry, you can have the beautiful smile and good dental health you have always wanted. Imagine being able to smile with confidence and chew without pain. Sedation dentistry alleviates anxiety and puts patients in a sleep-like state, so little is felt or remembered after treatment. Whether you want your teeth discreetly straightened using the revolutionary Invisalign® technique, or you crave a whiter, brighter smile using a combination of porcelain veneers and teeth whitening, Fairfax Advanced Dentistry doctors can restore your smile's radiance. To learn more about pain-free sedation dentistry, contact our Fairfax cosmetic dentistry office and schedule a free consultation and smile evaluation.
Video – A Patients Guide to Sedation Dentistry
Dental Anxiety
Are you a person who avoids having dental work done because you have a strong aversion to dental treatment? You're not alone. The most prevalent reason people put off visiting the dentist is dental anxiety. While these feelings are understandable, procrastination may allow relatively minor dental problems, such as gum disease, to become major dental issues that require extensive intervention. If you have a fear of dentists, sedation dentistry can help. For a consultation at our Fairfax pain-free sedation dentistry office, in Fairfax County, Virginia, contact Fairfax Advanced Dentistry.
Candidates for Sedation Dentistry
With pain-free sedation dentistry, you can overcome your anxieties and get the treatment you need. Even procedures such as root canals can be non-traumatic. As an added benefit, sedation dentistry allows patients to combine multiple procedures into one or two visits, saving time and limiting inconvenience.
Sedation dentistry may be right for you if you exhibit any of the following:
Dental anxiety / dental phobia
Sensitive teeth or difficulty getting numb
Complex dental issues
Limited time to complete dental work
Traumatic dental experiences
Difficulty controlling movement
Note: Patients who have a medical condition should notify their dentist about the condition prior to any sedation dentistry procedure. Please report any known allergies. Patients should also notify their dentist about any medications they are currently taking. Generally, sedation dentistry is reserved for patients who are 18 years old and older.
Sedation Dentistry FAQs
Q: Will I feel any pain or discomfort?
A: You will have minimal if any discomfort.
Q: Will I be unconscious?
A: You will be sedated to the point where you are relaxed.
Q: Will I be monitored?
A: Always. With equipment similar to that used in a hospital, we will closely monitor your treatment. One of our team members will be with you throughout your stay.
Q: How long will I be sedated?
A: Depending on your dental needs, from 2-6 hours.
Q: Will someone need to accompany me?
A: Yes. You will need someone to accompany you to and from your appointment.
If you have additional questions, contact our Vienna pain-free sedation dentistry office, in Fairfax County, Virginia. Our courteous, knowledgeable staff is happy to answer any questions you may have.
Contact Our Fairfax, Virginia Sedation Dentist
Fairfax, Virginia cosmetic dentist Dr. Alex Osinovsky takes great pride in giving each of his patients a personalized dental treatment plan. We want to address all of your smile concerns, and, using the latest technology and most modern techniques, we will give you a beautiful new smile that you'll want to show off.
Fairfax Advanced Dentistry is in Fairfax, Virginia in Fairfax County. Our pain-free cosmetic dentistry office is convenient to patients throughout Northern Virginia, Maryland & Washington D.C.
Contact our Fairfax dental office and make an appointment.  We are here to help: (703) 650-9299
Our Doctors
The most qualified professionals to take care of your smile
Implants Placed Last Year
I am very happy with Dr. Alex and his assistant with the outstanding and comfortableness I had. I didn't feel a thing and listening to their conversation of explaining the procedure was very impressive!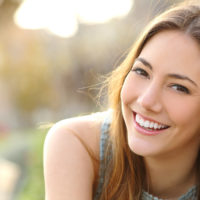 Extractions, repairs, implants, bridges and crowns, advanced cleaning - everything is done at the highest quality. During my visits to this office I got all of these services. Dr. Osinovsky is highly qualified dentist, performing all types of services, after careful examination of the patient's (my) problems, and advising on several solutions. All his assistants and office staff are very efficient and professional.