Dental Cleaning and Exams in Fairfax
Preventing Dental Problems 
The best way to prevent problems with your teeth and gums is with routine dental care.   Brushing and flossing play a significant role in this dental health maintenance, as does visiting your dentist on a regular basis.
The American Dental Association recommends seeing your dentist every six months for a thorough check-up.  This will keep your teeth and gums healthy and ensure you maintain your beautiful smile.
By visiting your dentist on a regular basis you can:
Prevent gum disease and cavities
Save money on dental care by stopping problems at their earliest stage
Shorten the amount of time you spend in the dentist's chair
Avoid extensive dental procedures
Keep your teeth their whitest with professional cleanings
Keep you smile looking its best
Have strong and beautiful teeth that last a lifetime
The Dental Exam
When you go in for your checkup, your dentist will do a thorough visual inspection of your teeth and gums, looking for any beginning signs of tooth decay or gum disease.  Usually, every other visit your dentist will want x-rays taken in order to see what's happening beneath the surface of your teeth.  These images help to discover any insipient problems not visible to the naked eye.
If any problems are encountered during the exam, they can be taken care of immediately, thereby preventing any larger difficulties.
Professional Teeth Cleaning
After your dentist has completed the exam, you will be turned over to the dental hygienist.  This dental specialist is highly trained in many facets of dental care, including teeth cleaning and assisting patients in understanding how to perform the best routine at-home maintenance.
During your visit to the office, the hygienist will swiftly and carefully clean your teeth using a variety of instruments.  He or she will remove the plaque and tartar that have built up on your teeth, below the gum line.  Then the hygienist will floss, polish, and apply fluoride.
Teeth cleanings usually aren't painful, but communicate with your hygienist about any pain or discomfort you feel (or are afraid you might feel).  They're used to this and will do their best to keep you comfortable.
After the cleaning, you will receive instructions or recommendations regarding your brushing and flossing routine.
Then, you can head home, happy in the knowledge that you've taken care of an important part of your overall health and well-being.
Contact our Fairfax dental office and make an appointment.  We are here to help: (703) 650-9299
Our Doctors
The most qualified professionals to take care of your smile
Implants Placed Last Year
I am very happy with Dr. Alex and his assistant with the outstanding and comfortableness I had. I didn't feel a thing and listening to their conversation of explaining the procedure was very impressive!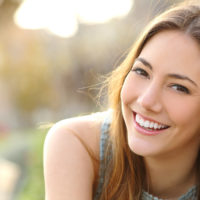 Extractions, repairs, implants, bridges and crowns, advanced cleaning - everything is done at the highest quality. During my visits to this office I got all of these services. Dr. Osinovsky is highly qualified dentist, performing all types of services, after careful examination of the patient's (my) problems, and advising on several solutions. All his assistants and office staff are very efficient and professional.