Dentures in Fairfax
Maintaining a healthy, beautiful smile and confident use of one's teeth is important to all dental patients, including those with dentures.
Every one of our patients is important to us.  This is why we provide personalized denture services.  We create individualized dentures that are comfortable to wear, and look truly natural.
Two Types of Dentures
Dentures are removable, replacement teeth that have the look of real teeth.
Dentures come in two basic types: full and partial.
Full dentures are given to patients to replace all their natural teeth. These are measured and place after the teeth have been removed and gums have healed.  This healing process can take many months.  Immediate full dentures are placed right after the teeth have been removed and will require frequent adjustments during the first few months.
Partial dentures are used to fill in spaces where several teeth have been removed.  These are connected to your natural teeth for anchoring and support.  Partial dentures serve the same function as a bridge, but are removable.
Are Dentures Right for Me?
This question can only be answered on an individual basis.  Dentures are not right for everyone.  Schedule an appointment and our team will be happy to answer all your questions and help you decide if dentures are the right choice for you.
How to Care for Your Dentures 
Just like your natural teeth, dentures require daily care and maintenance to stay clean and free of bacteria.  Here are some tips for denture care:
When you handle your dentures, stand over a sink full of water or a soft, folded towel.  If you drop them they are less likely to break.
Dentures can gather bacteria, and build up plaque and tartar.  Brush them with a soft-bristled brush every day, being careful to get them fully clean while not breaking or bending the appliance.
Rinse your dentures after each meal.
It's best to use a gentle cleanser specifically made for dentures.  Most mouthwashes and toothpastes are too harsh.  Find out from the dentist or dental hygienist the best product or products to use to clean your dentures.
Dentures need to be kept moist.  Dry dentures can lose their shape or even crack or break.  When not in your mouth, place your dentures in a denture cleaning solution.
Be sure to clean your tongue and gums every day.
If your dentures do break, contact us to schedule an appointment as soon as possible.  Broken dentures can cause problems and irritation to your gums and mouth.
And… don't forget your regular checkups.
Contact our Fairfax dental office and make an appointment.  We are here to help: (703) 650-9299
Our Doctors
The most qualified professionals to take care of your smile
Implants Placed Last Year
I am very happy with Dr. Alex and his assistant with the outstanding and comfortableness I had. I didn't feel a thing and listening to their conversation of explaining the procedure was very impressive!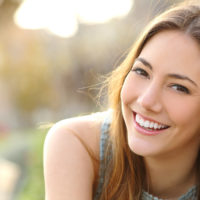 Extractions, repairs, implants, bridges and crowns, advanced cleaning - everything is done at the highest quality. During my visits to this office I got all of these services. Dr. Osinovsky is highly qualified dentist, performing all types of services, after careful examination of the patient's (my) problems, and advising on several solutions. All his assistants and office staff are very efficient and professional.