When you're a patient at Fairfax Advanced Dentistry, you are our priority. We are committed to delivering exceptional and gentle care that will improve your oral health and smile, and ensuring your visits are enjoyable.
Dr. Alex Osinovsky and our dental team believe in developing long-term, personal relationships with those in our care; we want to get to know you as a person, not as a name on a chart. From your first phone call, we'll establish open communication, and will always treat you with compassion and respect.
We genuinely like spending our days caring for people and helping them develop optimal dental health. When people have a healthy mouth and smile, every part of their life is changed. They're physically healthier, they're more comfortable with their appearance, and they smile and laugh with confidence.
Our work allows us to bring about happiness in our patients' lives. It's no wonder we love what we do. We'd love to welcome you to our practice and show you the Fairfax Advanced Dentistry Difference!
Our team members look forward to meeting you, and helping you attain excellent oral health, along with an incredible smile!
Implants Placed Last Year
I am very happy with Dr. Alex and his assistant with the outstanding and comfortableness I had. I didn't feel a thing and listening to their conversation of explaining the procedure was very impressive!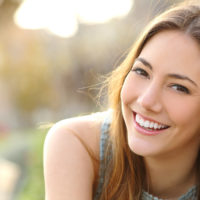 Extractions, repairs, implants, bridges and crowns, advanced cleaning - everything is done at the highest quality. During my visits to this office I got all of these services. Dr. Osinovsky is highly qualified dentist, performing all types of services, after careful examination of the patient's (my) problems, and advising on several solutions. All his assistants and office staff are very efficient and professional.