All treatment plans will be discussed in the office and will not be discussed over the phone or by email.  We accept all PPO plans.
We do not accept DMO, Medicaid or Medicare.
We are proud to be a part of a team whose primary mission is to provide quality dental care INSURANCE
We will gladly process your insurance claims, estimate your deductible and the portion not covered by your Insurance. The estimated amount not covered by your Insurance is due at the time of treatment and may be paid by cash, personal check, Visa, Master Card or Discover. Our estimate is subject to final approval by your Insurance company; therefore the amount due is subject to change after final Explanation of benefits paid from Insurance.
We are confirming your benefits day before you come to the office. All Insurances do not guarantee any information provided to us over the phone. It is patient's responsibility to be familiar with Insurance policy, covered and non-covered benefits, as well as with all kind of frequency limitations for regular check-up, cleaning, x-rays and waiting periods. Not every dental treatment is a covered benefit. Insurance companies arbitrarily select certain services they will cover. Most of the Insurances cover only less expensive treatment. In
any case patient is responsible for a cost of dental treatment not covered by Insurance contract.
INITIAL PAYMENT FOR DENTAL TREATMENT WITH THE SPECIALIST
We are asking to pay in full at the time of service provided for any type of consultation with specialist. We will file a claim on your behalf and you will be reimbursed by your Insurance directly. Patient is responsible for a %2 of total charge for all other type of dental treatment provided by the specialist. Your account will be reimbursed by Tyson's Dental after final payment from your Insurance, equally to any credits applied to your account.
RELATED INFORMATION
* Returned checks are subject for $25.00 fee.
* All balances over 30 days are subject for interest charges in the amount of 1.5% per month as provided by state law. We reserve the right to apply $5.00 rebilling fee and $25.00 Late Charge toward overdue Financial Agreement
* In the event that the account is referred to Collection agency, you will be responsible for all fees incurred for collection of your bill, such as attorney fees, court cost, and collection agency fees).
* If you need to reschedule your appointment, please call our office during regular business hours. We will be glad to give you another time on your convenience. 48 business hours' notice in advance is necessary to avoid a charge of $75.00 for a broken appointment. Your appointment time was reserved exclusively for you. Any change in your appointment affects many patients. We reserve the right reschedule your appointment if you are more than 20 min late.
Care Credit Patient Payment Plans
CareCredit Payment Options Allow You To:
* Start treatment today
* Save your other credit cards for unplanned expenses
* Enjoy low minimum monthly payments
* No annual fees, and no prepayment penalties
* Use it for additional treatment without the need to reapply
CareCredit Offers You:
3 and 6 Month No Interest Payment Plans
If you pay at least the minimum monthly payment each month when due, and pay the promotional balance in full by the end of the promotional period, then no interest is charged on your promotional purchase.
With CareCredit, you can schedule treatment – right away. Choose one of the quick and easy ways to apply for CareCredit.
Standard Application
* Ask the office staff for an application
* Complete the application form
* Return to the office staff for processing
Online Application
* Go to www.carecredit.com
* Fill out the patient application
* Receive an immediate decision
* Contact the office to schedule your treatment
Automated Phone Application
* Call (800) 365-8295
* Follow the prompts
* Receive immediate decision
* Contact the office to schedule your treatment
Implants Placed Last Year
I am very happy with Dr. Alex and his assistant with the outstanding and comfortableness I had. I didn't feel a thing and listening to their conversation of explaining the procedure was very impressive!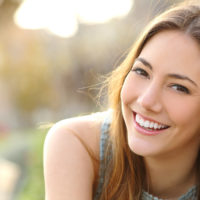 Extractions, repairs, implants, bridges and crowns, advanced cleaning - everything is done at the highest quality. During my visits to this office I got all of these services. Dr. Osinovsky is highly qualified dentist, performing all types of services, after careful examination of the patient's (my) problems, and advising on several solutions. All his assistants and office staff are very efficient and professional.