Teeth whitening in Fairfax
Teeth whitening is a quick and cost effective way to improve your smile.  From our Fairfax office, our cosmetic dentist in Virginia uses a powerful in-office whitening system that dramatically brightens teeth in as little as one visit.  We apply a whitening gel to the surface of teeth and then activate it using a special light.  Stains are removed and tooth enamel is brightened.  Patients leave the office with a visibly brighter smile and are always very pleased with the results.
How long will it take until my teeth are noticeably whiter?
After undergoing teeth whitening at our Fairfax office, your teeth will be noticeably whiter when you leave the office.  Our revolutionary teeth whitening system provides immediate results!
How long will my teeth stay white?
The effects of teeth whitening are long lasting.  Our cosmetic dentist serving Fairfax cosmetic dentistry patients and throughout Virginia will recommend that you avoid drinking dark beverages, such as coffee, tea, and soda in order to prolong the results of your procedure.  However, most patients find that their smile remains white in the months and years following our quick in-office teeth whitening procedure.
Is teeth whitening painful?
Teeth whitening is painless!  Immediately following the procedure, your teeth may be a little sensitive to hot or cold beverages.  However, this sensation should pass within a day or two of the procedure.
Teeth Whitening for a Beautiful Smile
Our powerful in-office whitening system can dramatically brighten your teeth in as little as one visit.  Our cosmetic dentist offers teeth whitening at his  Fairfax office in Virginia to give patients a quick, pain-free, and immediate improvement to their smiles.  To learn more about our in-office teeth whitening system, as well as our at-home whitening options, contact Fairfax Advanced Dentistry today!
Our Doctors
The most qualified professionals to take care of your smile
Implants Placed Last Year
I am very happy with Dr. Alex and his assistant with the outstanding and comfortableness I had. I didn't feel a thing and listening to their conversation of explaining the procedure was very impressive!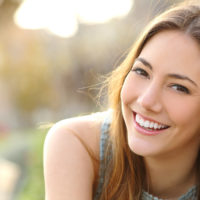 Extractions, repairs, implants, bridges and crowns, advanced cleaning - everything is done at the highest quality. During my visits to this office I got all of these services. Dr. Osinovsky is highly qualified dentist, performing all types of services, after careful examination of the patient's (my) problems, and advising on several solutions. All his assistants and office staff are very efficient and professional.