Dental Extractions in Fairfax
Unfortunately, there are times when the only thing that can be done to correct a dental problem is to remove a tooth. An extraction may be needed in the unlikely situation where a baby tooth has long or misshapen roots that prevent it from falling out in the usual way.
When a tooth has so much decay that it puts the jaw and surrounding teeth at risk of decay, your dentist may recommend removal and replacement with an implant or a bridge.
Orthodontic correction, problems with a wisdom tooth or a severe infection may also require removal of a tooth.
Once it has been determined that a tooth needs to be extracted, your dentist may schedule another visit for this procedure or he or she might decide to remove the tooth right away.
The root of each tooth is encased within the jawbone in what is called a "tooth socket," and the tooth is held in that socket by a ligament. When extracting a tooth, the dentist or oral surgeon must expand the socket and separate the tooth from the ligament holding it in place. This procedure is typically very quick however, it's important to share with your doctor any concerns feeling you might need sedation.
Once a tooth has been removed, surrounding teeth may move or shift, causing problems with jaw joint function or chewing. If this is likely to be a problem, your dentist may recommend that you replace the extracted tooth with a bridge or implant.
Contact our Fairfax dental office and make an appointment.  We are here to help: (703) 650-9299
Our Doctors
The most qualified professionals to take care of your smile
Implants Placed Last Year
I am very happy with Dr. Alex and his assistant with the outstanding and comfortableness I had. I didn't feel a thing and listening to their conversation of explaining the procedure was very impressive!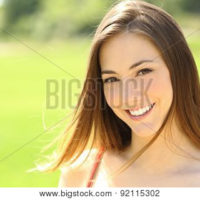 It was the best experience I have ever had during the last 10 years. Team is great, dr. Alex is phenomenal. Simply the best!